So, working in my Digital Painting class. I sat down and did a few real paintings, and... the first 2 are being scraped, and I'm going to work from the third one. Time to go back to the drawing board!
But, in any event. I haven't posted in a little bit; so. Here's my jumping off point.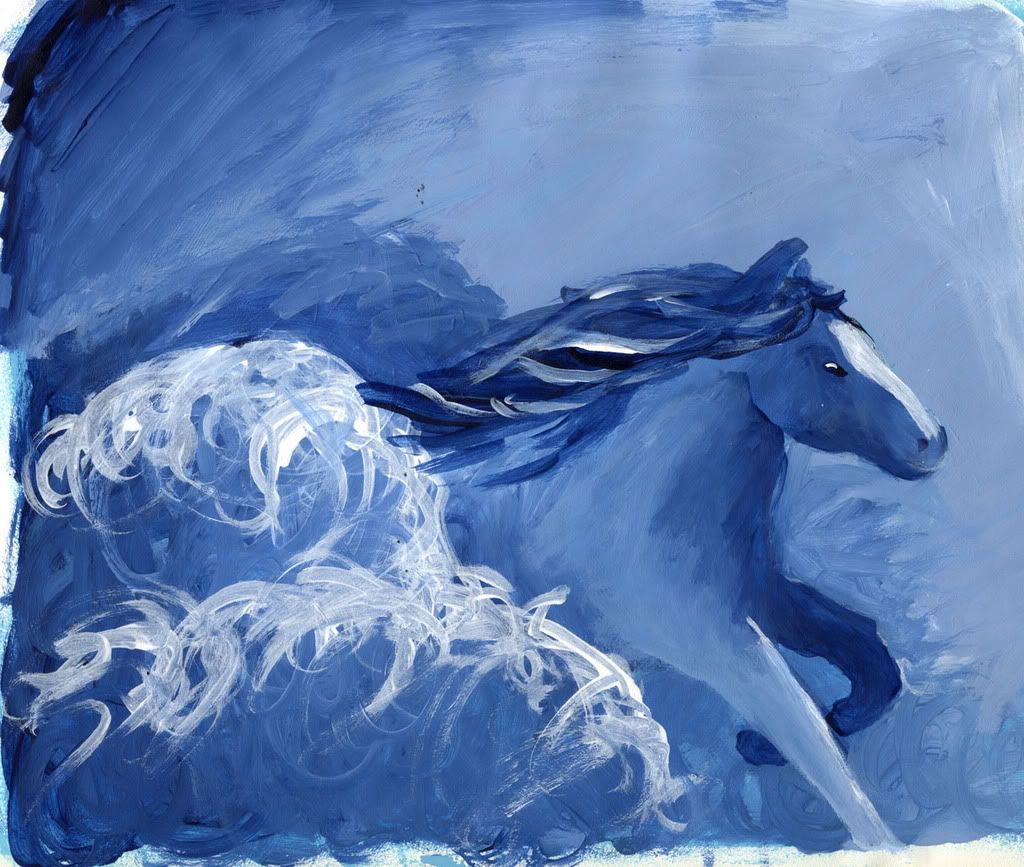 Time to move onwards and upwards.
*Edit: I just realized that because of the angle I sat at while painting; the perspective on the horse's head is off. WOW.